Founded in 2014, NE Device SW has since its beginnings grown into a versatile and diverse group of 18 industry professionals, delivering software for smartphones, sports-watches, health devices, cameras and more. We came to vital signs monitoring through personal experience and awareness of a hidden problem in hospitals.
The foundations of what would in 2020 shape into the NE Device SW Vital Signs Monitor Vitacam were laid all the way back in 2012, when the infant son of our lead computer vision developer was hospitalised. During his stay in the hospital, the child's vital signs were measured using a pulse oximeter. The oximeter, however, kept falling off during monitoring. This got the developer thinking – surely there must be better ways to gather vital signs data.
Later on, in late 2018, we were made aware of a problem in triage, faced by Emergency department nurses in Oulu University Hospital. The problem was obtaining and recording accurate measurements of respiratory rate and being able to ensure the safety of unmonitored attendees in the waiting room. Linking this information and our previous experiences together, we knew we could improve vital signs monitoring with our experience in computer vision.
In early 2019, Oulu University Hospital opened a challenge funded by the European Union as part of the inDemand program, for a Respiratory Rate Monitor using computer vision. We entered and were delighted to win. Since then we have been working in co-creation mode with clinicians and specialists, and running trials in the Oulu University Hospital testbed. We have iterated and tested the user experience in several rounds with clinicians, collecting valuable feedback along the way. Our solution has been in pilot in the Oulu University Hospital Emergency D epartment since June 2020.
We are working according to a Quality Management System, which has been audited and certified by SGS Fimko Ltd. according to the ISO 13485:2016 standard. The certification was granted for design, development, testing, production and distribution of standalone medical software for measuring vital signs. The QMS also incorporates key features from other relevant international standards including ISO 14971, IEC 62304 and IEC 62366. Read the full announcement on our blog here. We also achieved our CE mark in May 2021. Read more here.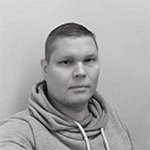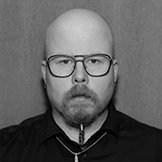 We're always looking to hear from those who share our vision for the future of healthcare. Whether you're working in a hospital or primary care, an investor looking for an innovative solution to back or another professional of your trade, we welcome you to get in touch.
Currently we are looking for partners for pilot opportunities and seed funding. We are particularly interested in getting peer-reviewed clinical validation.
Our solution is ready to deploy immediately for non-commercial trials, so drop us a message and we can find the perfect customized solution for you. Please note that we are not yet clinically validated.
Teknologiantie 7B
90590 Oulu
FINLAND