No need to count breaths or beats. Record or stream a video of the subject and let computer vision algorithms do the counting and documenting.

As a remote, camera-based solution, Vitacam cuts down on both contamination risks and care miles. Improve staff safety while increasing patient reach.

Vitacam is a CE marked medical device registered with EUDAMED, FIMEA and MHRA, capable of measuring pulse within +/- 5 bpm and breaths within +/- 3 per min.

Vital signs measurements at a glance
Vitacam offers a contactless solution for observing vital parameters in situations where they often go unmeasured.
Vitacam is a software-based medical device, used to measure and report vital signs of a patient. The device measures a patient's respiratory rate, pulse and heart rhythm using computer vision and a digital camera, with oxygen saturation in development.

Vitacam is suited for routine measurements, continuous monitoring or spot checks. The system works either via a mounted webcam or by recording a short video clip on a mobile device running a Vitacam application.
The goal of Vitacam is to detect early deterioration using non-invasive, contactless methods.
When warning signs go unnoticed
Vital signs play an important role in identifying patients that are at risk of clinical deterioration. While deterioration can often be accurately detected by changes such as elevated heart rate or respiratory rate or decreased oxygen saturation in the blood, a lack of tools, especially at home, means these warning signs often go unnoticed. Deterioration may only be detected once the patient's condition has visibly decreased. This is partly caused by inadequate and irregular recording of vital signs.
Respiratory rate in particular can be inadequately measured and recorded. Manually counting breaths over a minute can be subject to human error due to interruptions and the patient being overly conscious of their own breathing while it's being counted. Standard ECG equipment intended to track heart rate and rhythm is not suitable outside Critical Care units, while pulse oximeters have limitations in those with poor circulation. Furthermore, it can be difficult to palpate a radial pulse manually in frail elderly persons.
While gathering observations of vital signs is a routine task for nurses, healthcare is increasingly taking place outside of clinical settings, such as in private homes and assisted living facilities. In such places, trained nurses may not be on duty or busy with other important tasks.
Vitacam is designed for both spot and periodic measurement in emergency triage, remote monitoring and virtual wards.
Better tracking of chronic conditions
Flexible tools for early intervention

Early response to deterioration leads to better patient outcomes. The Vitacam family of applications enables the use of a flexible and accessible medical device also outside the hospital environment. The application can be used in clinics, care homes and at-home care alike, by either a nurse or a carer or by the patient themself. The collected measurements can be viewed directly on the mobile device or sent to the care provider for further analysis.

"Sometimes changes in a resident's health can be difficult to see with the naked eye or they can be overshadowed by prevalent symptoms of dementia, in particular due to restlessness. In such situations, measurements help point direction. With Vitacam, it's possible to get medical attention to an elderly person sooner than previously."
Pirjo Kouva | Manager of Senior Care, Asumispalveluyksikkö Kataja
Fast and convenient Triage
Get continuous measurements automatically during a first assesment

In a clinical setting, time is often of the essence. With tight schedules and limited resources, efficient procedures and the right tools are key in conducting a comprehensive first assessment. Respiratory rate, in particular, which usually requires manual counting of chest movements with a stopwatch, is often passed over in favor of a guess based on a fast visual assessment. Vitacam can reduce the workload of routine measurements by providing accurate, timely measurements while the patient is interviewed for their history.
"The solution makes it possible to measure the respiratory rate from unmonitored patients. It is great to see how an idea turns into reality."
Marja Ylilehto | Nurse and Project Designer at Oulu University Hospital
Medical grade measurements made portable
Easy to use and integration ready tool for tracking health

Domiciliary care, hospital discharge, spot checks – whenever and wherever. Vitacam brings the accuracy and accountability of a certified medical device to regular smartphones. All you need is a suitable device with the Vitacam software, a network connection and some processing power. The measuring process is quick and easy to complete, making adding it to your routine easy.

The camera-based measurements can also be deployed as a component of another software solution. Also unlike many wearable devices, Vitacam is CE-marked for clinical use, developed under rigorous medical device quality standards.
respiratory rate measurements
Respiratory rate is a strong predictor of adverse events yet often goes unmeasured. Vitacam eliminates human error often seen in RR observations.

More data, better outcomes. An elevated heart rate can indicate an infection or a response to medication.

Hrv & heart rhythm analysis
Vitacam offers additional data on heart rate variability (HRV) and heart rhythm as wellness features.
Continuous measurements from a live stream or periodic measurements from recorded video clips keep you up-to-date on patient condition.

A 30 second clip or stream is enough. It takes less than a minute from starting the video to get results, even with 10Mbps upload speed.
Vitacam works with most modern smartphone cameras and webcams, such as Logitech Brio.
co-creation with clinicians
Developed in cooperation with healthcare professionals to ensure real-life benefits.

Vitacam is a CE-certified class IIa medical device and its Quality Management System is ISO 13485:2016 certified.
Mobile measurements as easy as 1, 2, 3
Vitacam's streamlined applications are designed for efficiency and ease of use, making them suitable for users of varying levels of experience and technical know-how.

To make our technology accessible to as many users as possible, Vitacam applications follow design principles for simplicity and readability. The colourful user interface is easy to navigate, with minimal extra features or visual clutter. Key information is presented front and center, such as the status of the ongoing measurement and any actions available to the user.

With many automated and guided features, such as face and lightning detection, the whole measuring process is supported from start to finish for the best end result.

Different ways to use vitacam
The solution can be used anywhere from an assessment room to a waiting area or the patient's own home.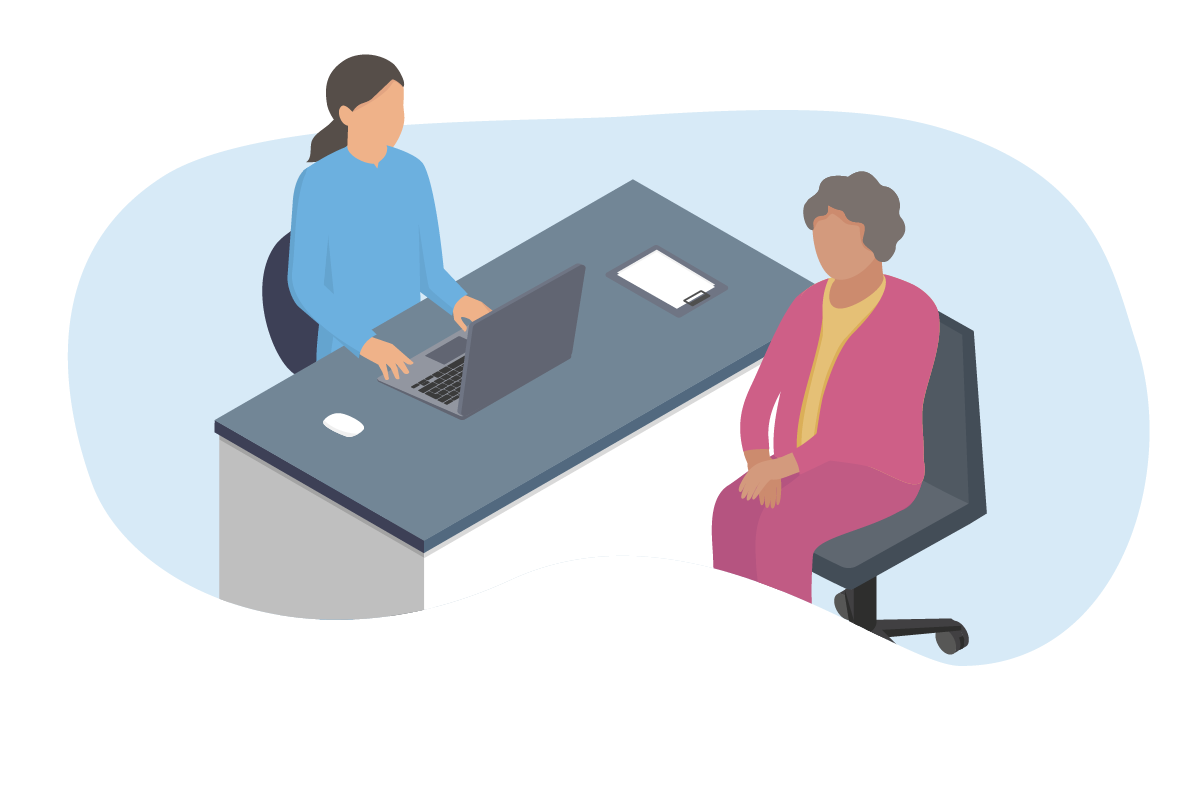 In-person observations can be gathered during patient assessment. Vitacam can provide measurements throughout the assessment to aid clinical decision-making through a Windows application.
Effortlessly measure or monitor a patient in a separate room or in another location. The treating entity can perform the patient's assessment contactlessly, increasing the safety of the nursing staff even when dealing with infectious diseases.

Mobile device measurements
Vitacam mobile applications come in many different configurations and are suitable both for nurses and carers to monitor the wellbeing of their patients, as well as for the patient to use on their own. Whether the goal is to track health trends over time or simply to conduct an occasional spot check, our Android and iOS applications have you covered.

Remote medical appointments
Health status monitoring is also important in situations where the patient is bedridden. Measurements based on movement analysis can be performed even if the patient is under blankets. The patient can be monitored via a permanently installed camera or a video clip of them can be recorded with the smartphone application with the patient in a semi-upright position. Additional support can be achieved with a phone stand attached to the bed.
<!—-><!—->
<!—->
<!—->
<!—->
<!—-><!—->
<!—->
<!—->
Faizan Global Relief Fund and NE Device SW team up to launch […]
<!—-><!—->
<!—->
<!—->
<!—->
<!—-><!—->
<!—->
<!—->
NE Device SW and Sehat Kahani Announce Their Partnership to Pilot Vitacam […]
<!—-><!—->
<!—->
<!—->
<!—->
<!—-><!—->
<!—->
<!—->
Last winter was a busy time for us. Among many exciting things, our solution was piloted in elderly care, resulting in a newly released case study.