Measure vital physiological changes with computer vision
The measurement of vital physiological signs is a fundamental task to inform clinical decision-making. Numerous medical devices have been invented to perform this task, while many fitness and wellness devices, such as smart watches, have also entered the consumer market in recent years.
Despite incredible advances in technology, outside of critical care respiratory monitoring is still mostly done manually by counting chest movements over a minute or less with a stopwatch.
A camera and software can count breaths in a similar way to humans. As the chest expands and vibrates during breathing, computer vision algorithms can automatically map out landmarks on the chest and track their movement, from which a respiratory waveform is generated. This waveform is then used to calculate the respiratory rate.

Chronic obstructive pulmonary disease (COPD)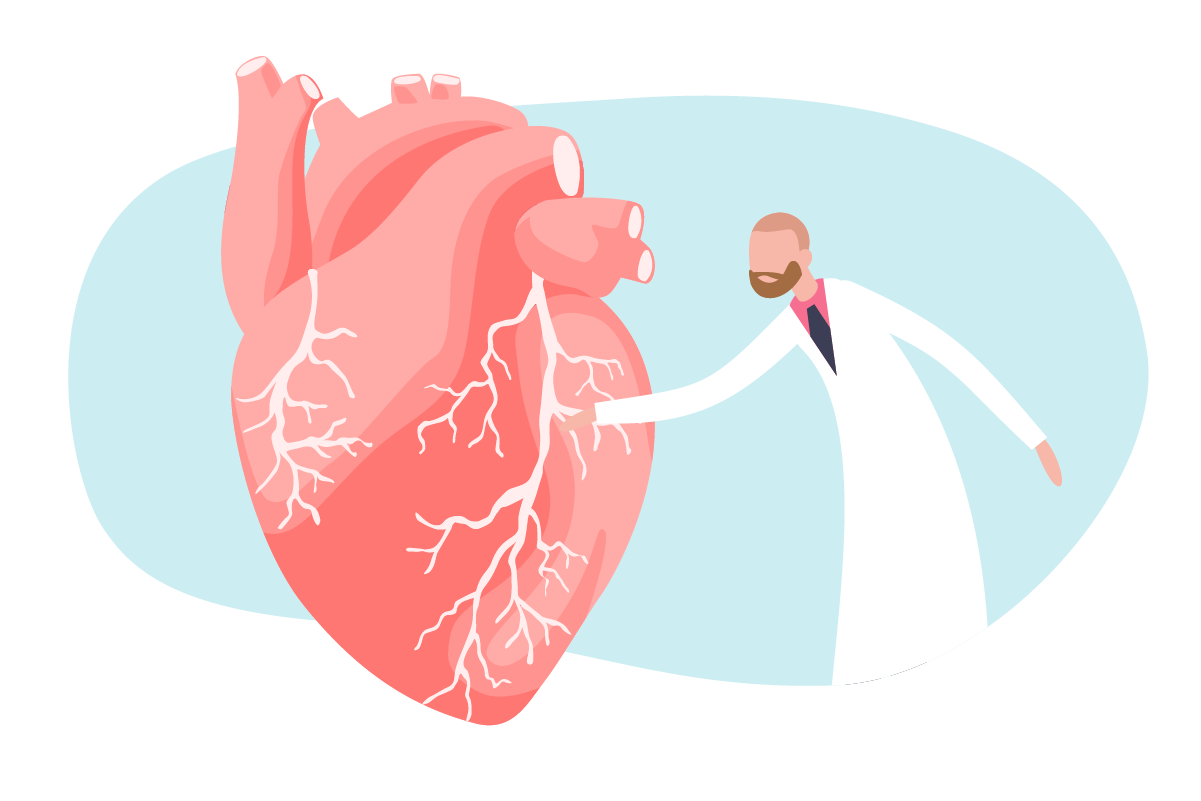 A pulse signal can be extracted from a digital camera in a similar way as reflective pulse oximeters do, but with the advantage of not requiring specialized equipment or physical contact with a patient. As pulsatile blood flows into the face, small changes in the face colour, undetectable to the human eye, can be detected in a video signal. The rate at which these changes occur gives us the pulse.
This technique is known as remote photoplethysmography. In 2008, Wim Verkruysse and his colleagues published the seminal paper 'Remote plethysmographic imaging using ambient light' with promising results in lab conditions. 'R-PPG' can be used to indirectly measure respiratory rate but is less accurate than motion analysis.
In real-world use, many adjustments need to be made. For example, people don't sit still or face in the same direction continuously. It's natural to move and look away during conversation so we needed to add tolerance for this. Lighting varies in different settings, and some lights have stronger blue colours than red, or vice-versa. Skin colours absorb and reflect light differently, and so a wide variety of test subjects are required .

Heart arrythmia (Atrial Fibrillation)
Vitacam Triage PC application detects humans faces who enter the camera view and proceeds to measure them automatically. The system provides updated respiratory rate and heart rate measurements every 15 seconds for as long as the patient stays in the camera view. Over the course of 5 minutes, a updating heart rhythm analysis is also provided.

Measure vital physiological changes with computer vision
Vitacam software will search for a human face in the camera live view or from a recorded video clip. When a face is located, it will be tracked and digital landmarks will be placed over the face- and chest area. By tracking these landmarks, the software is able to calculate the vital signs of the patient. As long as the face and upper chest are visible in the live view or the recording, Vitacam will automatically measure every 15 seconds. The measurements are available both as a timestamped list and in trend format. Median values are automatically generated.
Different ways to use vitacam
The solution can be used anywhere from an assessment room to a waiting area or the patient's own home.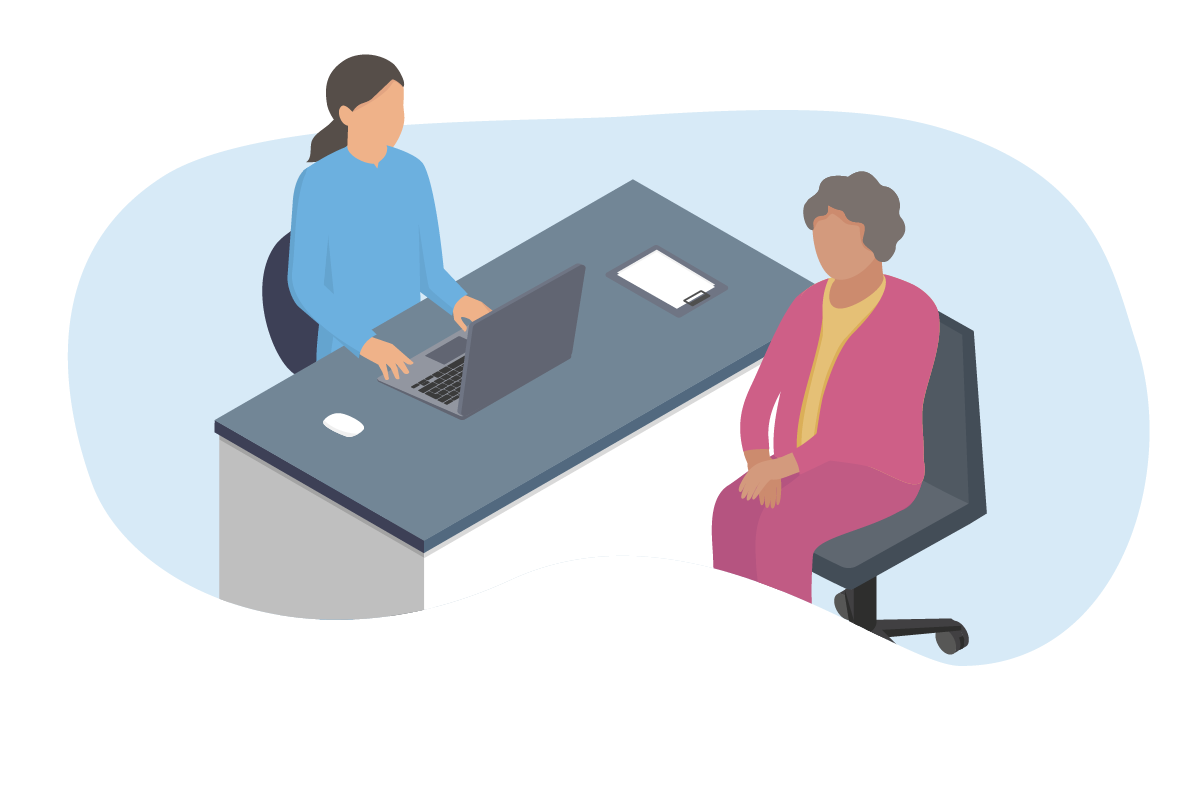 In-person observations can be gathered during patient assessment. Vitacam can provide measurements throughout the assessment to aid clinical decision-making through a Windows application.
Effortlessly measure or monitor a patient in a separate room or in another location. The treating entity can perform the patient's assessment contactlessly, increasing the safety of the nursing staff even when dealing with infectious diseases.

Mobile device measurements
Vitacam mobile applications come in many different configurations and are suitable both for nurses and carers to monitor the wellbeing of their patients, as well as for the patient to use on their own. Whether the goal is to track health trends over time or simply to conduct an occasional spot check, our Android and iOS applications have you covered.

Remote medical appointments
Health status monitoring is also important in situations where the patient is bedridden. Measurements based on movement analysis can be performed even if the patient is under blankets. The patient can be monitored via a permanently installed camera or a video clip of them can be recorded with the smartphone application with the patient in a semi-upright position. Additional support can be achieved with a phone stand attached to the bed.
A software-based measuring device can run on any hardware with enough processing power and a high enough quality digital camera.
Vitacam mobile applications can be run on most modern smartphones running Android 8 and iOS 14 or above with an embedded camera module. The technology can operate on relatively low-resolution cameras down to approximately 0.7 MP but does require performance for processing. Entry-level devices running Android Go edition are not supported.
Vitacam PC application operates on commercially available webcams and does not require any specialized hardware. Best performance is reached with 4K webcams placed no further than 2 meters from the patient. Full HD webcams can also be used, given the patient position is optimized for the setup. Vitacam is clinically validated on a Logitech Brio.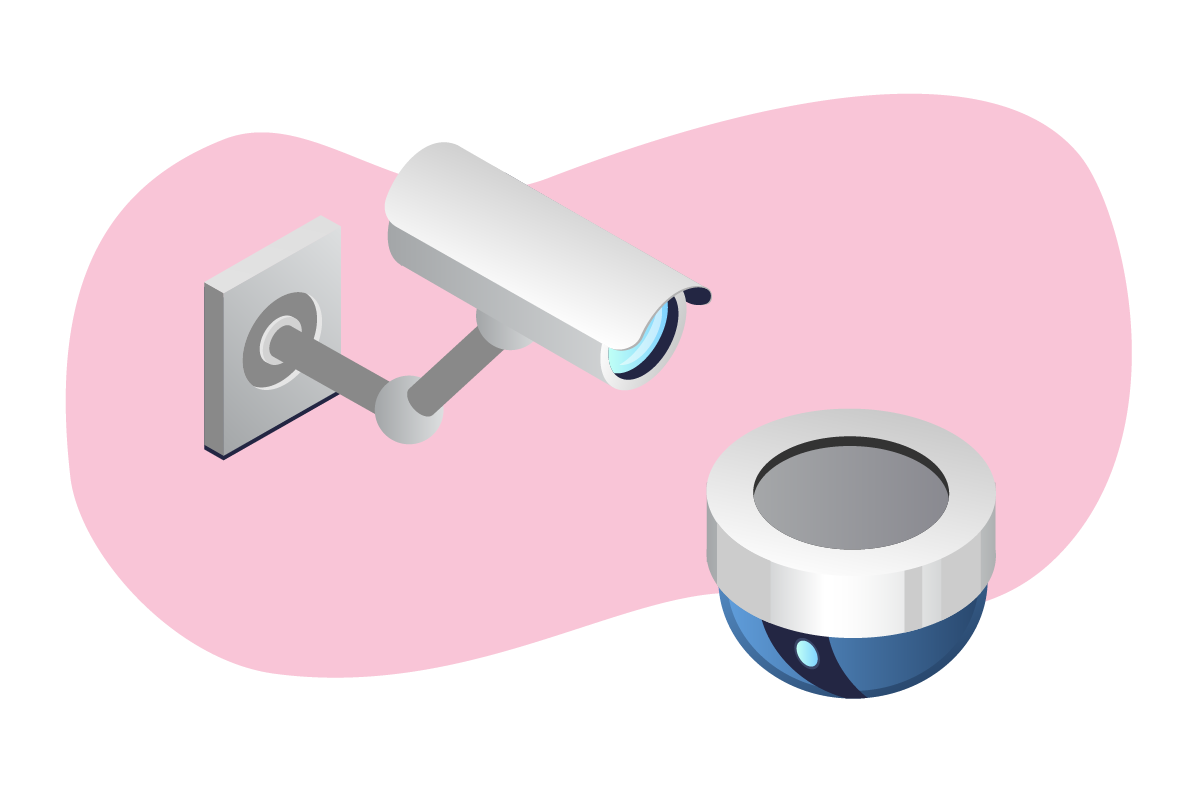 As of now, Vitacam family of applications has primarily been developed for mobile device cameras and webcams. However, there are many other types of digital cameras out there in the world being used for surveillance, recreation and more. At this time many of these options are yet to be explored. If you are interested in finding out if our solution works on a particular setup, we're happy to discuss and find out together.
Vitacam can be installed as a part of a facility's own IT infrastructure by processing the video material on the facility's own servers. In addition, Vitacam PC application can also be run using a designated desktop or mini PC, or a laptop for a portable, standalone solution. Video clips recorded on Vtacam mobile apps can also be processed on local servers behind firewalls, if required to comply with local legistlation.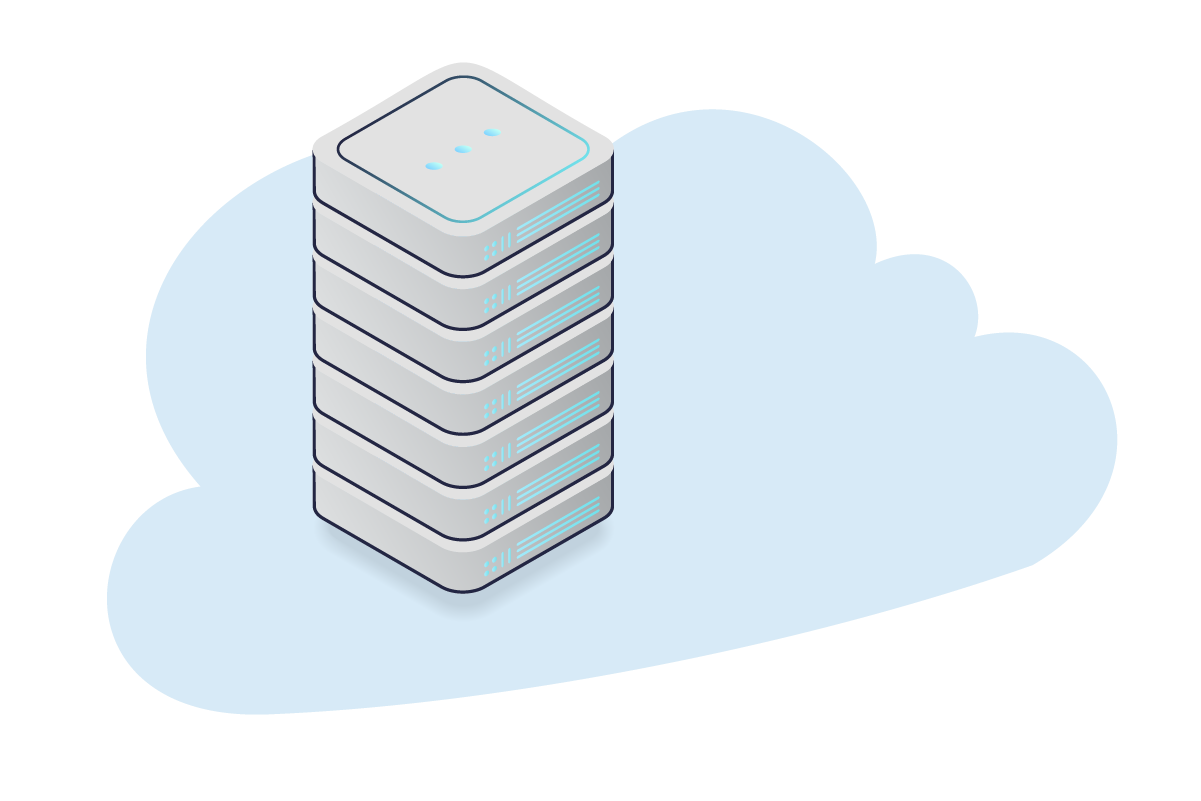 Video clips recorded on the Vitacam mobile apps can be processed on commercially available GDPR-compliant cloud services, for speed and scalability. Video clips are never retained either on the smartphone or in the cloud and are automatically deleted immediately after processing. The cloud server can be located in-country with any preferred provider, as required. The video clips are optimized for both performance and file size, to minimize connectivity costs. No personal data is transferred to or stored on any 3rd party or our own servers. Vitacam development team only tracks anonymised usage statistics.

On the mobile application
Processed measurements derived from smartphone-recorded video clips are returned to the application for viewing. Results can be displayed in a simple numerical format, or they can be connected to a patient registered in the system, enabling the calculation of a total warning score of all measured vital parameters, as well as the tracking of health trends.
Measurements conducted on the desktop application of Vitacam update on the screen every 15 seconds, making it possible to track a patient's vital parameters over a period of minutes. Results are time stamped, colour-coded and displayed both in a list view as well as a trend. In addition, the software automatically calculates the median value of all results and can be minimized to a practical widget format when performing other tasks.
Written to patient record
Results from Vitacam can be automatically transferred from our server to an electronic patient record system, through FIHR or HL7 messaging. Vitacam does not need to read any data from a patient record system. For more information, contact us directly.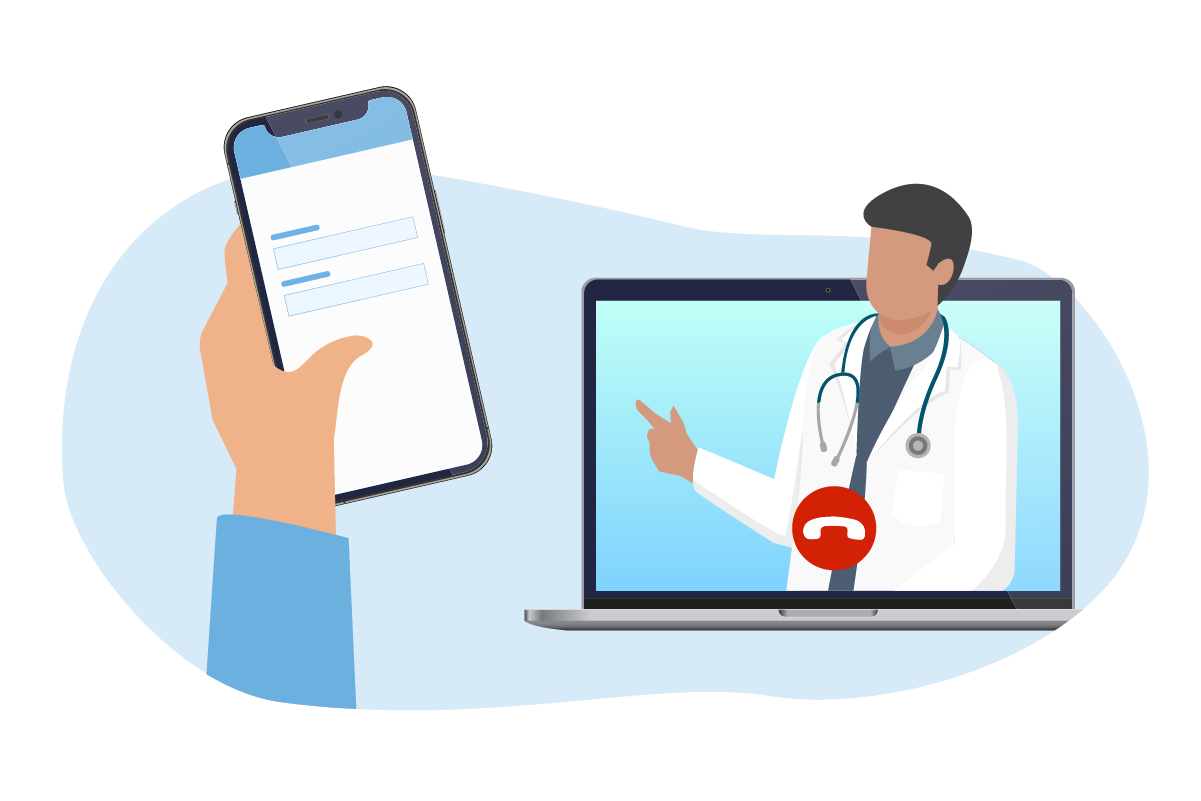 Integrated to another solution
Online doctor's appointments, video monitoring of ward patients, in-app measurements for existing smartphone applications – video measurements have the potential for a lot. Vitacam measurements can also be utilized as an SDK component, strengthening a pre-existing application.
Don't just take our word for it
Try the Vitacam Clinic application on Google Play

The Vitacam Clinic mobile application is available on the Google Play store to approved testers. Get in touch with us to gain access to our remote measurements and find out what Vitacam can do for your organization.